Computer Repairs Algester
Computer Repairs Logan provides computer services all over the country. Computer Repairs Logan has managed to spread its services and cover a wide area because of the quality of computer services it provides. Equipped with professional and certified computer specialists, Computer Repairs Logan Algester is able to provide only the highest quality of solutions to the clients' computer problems. The technicians of Computer Repairs Logan have been treating computers all over Algester, Parkinson, Logan, Redland and Moreton Bay.
Computer Repairs Logan offers its services 7 days a week from 7:00 AM to 10:00 PM. We are open even on weekends and holidays with no extra charge. Our technicians at Computer Repairs Logan are computer specialists who know how to take good care of your computers. They can handle everything from setting up a new computer to upgrading hardware to network configuration and troubleshooting. Despite the high quality of our services, we make sure that the service charges remain at an affordable rate. What are you waiting for? Give us a call or drop by our office within our service hours.
About Algester
Algester is a suburb of Brisbane, formed in 1972 and neighboring Logan City, Calamvale and Browns Plains. The name of the suburb comes from the English town of Alcester, after which the main road in the suburb is called. Located slightly more than 10 miles from the center of Brisbane, nowadays Algester houses over 8,000 people. Most importantly, Algester is one of the many areas of Brisbane, serviced by Zoo Computer Repair. If you're a resident of Algester in need of computer help, don't hesitate to give us a call.
Computer Repairs
Having problems with your computer or laptop can seriously hinder your day-to-day work or leisure routine. After all, computers play such an integral role in our lives nowadays. Naturally, you would want any problems with your computer solved in the least possible time for the least money. This is our know-how at Computer Repairs Logan. Our Microsoft Certified technicians are familiar with all kinds of computer problems and can do most computer repairs in less than an hour.
Computer Upgrades
If you feel your computer's performance has dropped lately, it probably means one thing. It's time to upgrade it. Upgrading your hardware components or your software is a great way to boost the performance of your PC without having to splurge out on a new one. At Computer Repairs Logan we are experts in computer upgrades. Our team can evaluate your computer and suggest the upgrades that will it make it run smoother, faster, quieter and longer.
Computer Tune Up
Computers are essentially machines, and all machines require a tune up every once in a while. Over time, your PC might get clogged by unnecessary software, junk files and obsolete data. Removing all those programmes and data will improve your PC's performance significantly. Contact Computer Repairs Logan to tune up your computer and maximize its performance.
Network Security
Internet is a great invention that has made our lives much easier over the last decade. However, same as with many other great inventions, the internet can also do a lot of harm if not used carefully. There are many threats on the internet that can do serious damage. Hackers, viruses and spyware can compromise your data, damage your devices or steal your personal and financial information.

It is important to make sure that your computer and your data stay safe online. Luckily for you, we at Computer Repairs Logan are experts in internet security. We can configure your computer for maximum safety on the internet and make it impenetrable for hackers, viruses and other security threats.
Data Recovery & Backup
We can probably all agree that there is nothing worse that losing your personal data. Photos, videos, music, important documents – all very important files that can become victims of a system error accidentally clicking "Delete"

Good news is, very often the deleted or corrupted files can be recovered by experts. Such as us at Computer Repairs Logan. If you notice that your files are missing for some reason, contact us as soon as possible. There is a fair chance that they can still be recovered.

If your files aren't missing, but now you're concerned that they might – contact us anyway! Prevention is the best medicine, this is why we also offer Data Backup services. We can back up your files onto a physical or cloud storage, and you will never have to worry about losing them again.
Virus & Malware Removal
Have you noticed that your computer has started to behave strangely lately? Maybe it's taking longer to load, or some files have gone missing. Or maybe you're getting strange pop-up messages and your programs open on their own.
All those things might indicate that your computer is affected by malicious software, viruses or spyware. It is important to remove the malware from your computer as fast as possible, until it does serious damage. This can be done best by experts, such as us at Computer Repairs Logan. Contact us and our team of technicians will remove any malware from your PC, upgrade and configure it for maximum safety and install the latest antivirus software.
Also, if you'd like to know more about the common viruses and malware threats, check out this post. Our technicians have prepared it as a short guide to keep you informed about threats on the internet.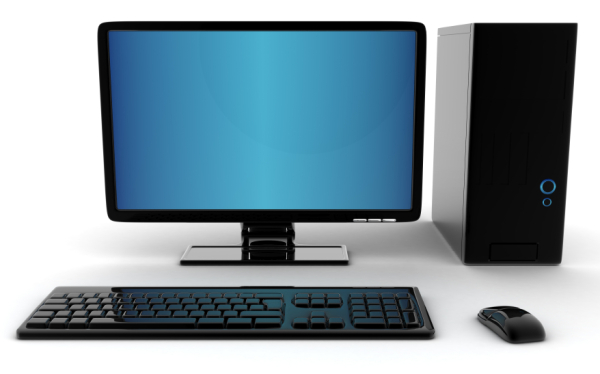 New Computer Setup
Buying a new computer is always exciting. The only thing that might take away from this excitement is having to set it up. Allow our technicians at Computer Repairs Logan to save you from the trouble of spending your time and effort. Contact us and we will schedule for our team to visit you at your home or office. Our experts will fully set up your new computer and make your experience with your new purchase completely hassle-free.
New Equipment Setup
In addition to New Computer Setup, we also offer setup services for your new equipment and peripherals. Trust our team to set up and configure your new printer, webcam or audio system without having to bother with it yourself.
New Home Network Setup
A home network is a great way to share files and data across multiple computers quickly and securely. Sounds interesting? Give us a call. Our technicians are experts in setting up shared networks that are 100% safe and reliable.
Hardware Installation
Replacing your PC's hardware is a great way to boost its performance. Whether you would like to tune up your computer by replacing some components, or replace malfunctioning parts, are experts are there for you. Our team are experts in hardware installation and can perform most of the procedures in less than an hour – all in the comfort of your Algester home.  
Email Setup
Having an email account is absolutely mandatory in this day and age. It is a fast, reliable, easily accessible and completely free form of online communication. If you're struggling with setting up an email account, our experts can do that for you and teach you how to use it. After all is said and done, you will be able to communicate with people from all around the world without having to leave your home in Algester.
Software Installation & Setup
Nowadays there is a software for any task imaginable. In fact, there are so many different kinds of it that it might be confusing which one you should pick. With Computer Repairs Logan you won't have to worry about a thing when it comes to software. Our experts will recommend you software most fit to your needs, install it and set it up for your disposal.
WHY CHOOSE COMPUTER REPAIRS LOGAN?
Affordable & Extraordinary Service
We do acknowledge that we live in financially tiring times and the impact of inflation on our lives is quite intensive. Our preference is on offering our clients free software alternatives instead of expensive ones. Saving your money without affecting the quality of service and repair is a daunting task indeed and it requires in-depth research and analysis.
Our technicians, however, being computer geeks and IT professionals, have complete know-how about free credible software. We can easily provide you a reliable, free version of different software to save your money. Our technicians' service packages are client-centric and, in Algester, people from all walks of life can count on us for computer related issues.
Experience Counts
Our technicians' experience speaks for itself! No matter what issue you might be having with your computer, our technicians can fix it way more quickly than others. They are Microsoft Certified Professionals and hence are familiar with the workings of Windows and all kinds of problems, errors, or viruses that may hinder its performance.
Our technicians have worked with some of the finest IT firms and have learned that some viruses are "silent performers" as they keep digging for information slowly, without making you notice any difference. They are experts in identifying and removing these smooth criminals apart from regular viruses.
Personalized Year Round Service
Our technicians' forte is that they offer personalized service to clients all over Algesterand throughout Australia. You can consult our technicians for computer repairs, assessment, system upgrading and replacement of old parts without any hesitation.
We will offer you the most feasible and affordable solution for your computer.
We know that this is the digital age and people always need to keep their computers in an optimal condition. Therefore, we offer service all throughout the year. To make sure that you don't face computer related stresses and worries, we never take a break whether it is a holiday or a weekend.
Full Range of Computer Services
Our technicians can easily repair all makes and models of desktops including brands such as Acer, Lenovo, IBM, HP, Panasonic, Dell, Compaq, Samsung, Toshiba, and Sony, to name a few. Even if your desktop is old and tired, we can fix it and make it work just like new.
Should you discover an issue affecting the performance of your PC/laptop, you can have it fixed within the shortest possible time. You can confidently contact us to fix your PC or laptop issues because we have the best technicians in .
Fix It Computer Repairs Reviews
AREAS WE SERVE
Southside Areas
Logan Suburbs