Computer Repair
There is no need to wait for a week to get your computer fixed because, being experts, our technicians don't take long to find out what is troubling your computer. So bring your computer to us and feel the difference in its performance.
Computer Boost
Your computer needs tune-up as regularly as your car does. Tune-up makes your computer perform well and enhances its functioning .It will remove all the annoying, useless software programs and will improve its performance tremendously.
Computer Upgrade
Do you feel that your computer is not that old or overworked but the startup still does not load fast enough?Does the computer system hang or complain of low disk space on the hard drive often? You might need to upgrade!
Virus Removal
These are just some of the many symptoms that could mean a presence of a virus, spyware or adware in your computer. You can avail onsite virus removal service from Zoo Repairs as well as guidance on installation and updating of anti-virus software.
Setup Email
In this age of technology, having your own email account is important because it creates a fast and reliable form of communication that is easily accessible. We can help you setup your own email account and show you how to use it.
Software Installation
There are all kinds of software in the market for each and every one of your needs. Installation and setup can be stressful for those who aren't techy. However, you no longer have to worry about the installation of the software you need.
Install Hardware
Hardware installation is one of the many things you can do to tune up your computer. Whether your PC is running slowly or you simply want to upgrade parts of your computer, rest assured that we can help you with whatever you want.
New Computer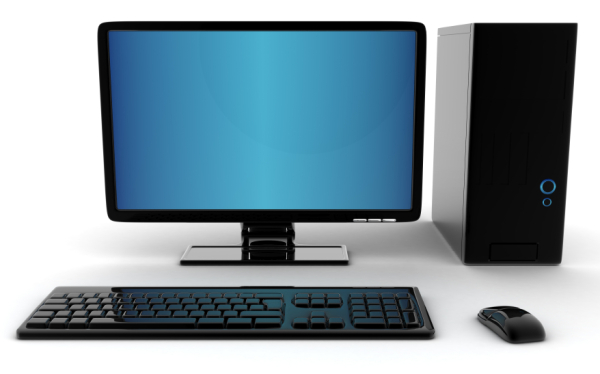 Buying a new computer is an exciting experience. Don't let the stress of having to set it up ruin the moment for you. Take your worries aside! Just give us a call and we will send our technicians to your home to setup your new machine onsite.
File Recovery
Consult us if you want to create a backup of your files including pictures, music and documents so that you don't lose them abruptly in the future. Alternately, if you have had already lost the data, then we can help recover the lost data.
Setup New Device
Just bought a new webcam? Need a printer installed? There's no need to stress over setting up your new equipment. Our technicians can connect and configure nearly all peripheral devices to work with your computer.
Setup Network
Planning to set up a network in your home? Our technicians at Zoo Repairs can set up a secure wireless network in your home that will allow you to share everything between as many computers as you like with 100% security.
Internet Security
A user cannot tell if the computer is facing any sort of internet security threat or already has become a victim of cyber-attackers. Such can only be identified by certified security experts like our technicians.
We also offer remote support all over Australia for Virus removal with our secure Remote Support App
About Computer Repairs Logan
Computer Repairs Logan is your "go-to-guy" when it comes to anything regarding your computer or laptop anywhere in Brisbane North and Logan Areas. We can come to your house or small business and fix any issues that you are having. We have more 5 star reviews than any other computer repair business in Australia and our customer service is second to none. There is no Call out fee or public holiday charges, there is just a fixed hourly rate. Call us to see how we can be your computer professionals!.
"Previously I worked for the largest IT company in the world (IBM) as a help desk operator fixing peoples problems over the phone, so I have plenty of experience as a computer hardware and software technician."
Robert K.
Head Technician
Why Choose Computer Repairs logan?
Affordable & Extraordinary Service
We do acknowledge that we live in financially tiring times and the impact of inflation on our lives is quite intensive. Our preference is on offering our clients free software alternatives instead of expensive ones. Saving your money without affecting the quality of service and repair is a daunting task indeed and it requires in-depth research and analysis.
Our technicians, however, being computer geeks and IT professionals, have complete know-how about free credible software. We can easily provide you a reliable, free version of different software to save your money. Our technicians' service packages are client-centric and, in Brisbane Southside and Northside, including Eastern and Western suburbs. We also service areas in Logan, Ipswich, Redland, Inner City and Moreton Bay., people from all walks of life can count on us for computer related issues.
Experience Counts
Our technicians' experience speaks for itself! No matter what issue you might be having with your computer, our technicians can fix it way more quickly than others. They are Microsoft Certified Professionals and hence are familiar with the workings of Windows and all kinds of problems, errors, or viruses that may hinder its performance.
Our technicians have worked with some of the finest IT firms and have learned that some viruses are "silent performers" as they keep digging for information slowly, without making you notice any difference. They are experts in identifying and removing these smooth criminals apart from regular viruses.
Full Range of Computer Services
Our technicians can easily repair all makes and models of desktops including brands such as Acer, Lenovo, IBM, HP, Panasonic, Dell, Compaq, Samsung, Toshiba, and Sony, to name a few. Even if your desktop is old and tired, we can fix it and make it work just like new.
Should you discover an issue affecting the performance of your PC/laptop, you can have it fixed within the shortest possible time. You can confidently contact us to fix your PC or laptop issues because we have the best technicians in Greater Brisbane including Logan, Inner City, Redland, Moreton Bay and Ipswich.
Personalized Year Round Service
Our technicians' forte is that they offer personalized service to clients all over Greater Brisbane including Logan, Ipswich, Moreton Bay, Redland and Inner City. You can consult our technicians for computer repairs, assessment, system upgrading and replacement of old parts without any hesitation.
We will offer you the most feasible and affordable solution for your computer. We know that this is the digital age and people always need to keep their computers in an optimal condition. Therefore, we offer service all throughout the year. To make sure that you don't face computer related stresses and worries, we never take a break whether it is a holiday or a weekend.
Frequently Asked Questions
What type of computer issues can your Computer Repairs Logan handle?
Our PC Repair services in Logan, commonly known as Computer Repairs Logan, are well-equipped to handle various computer issues. These could range from simple technical glitches to complex problems like viruses, software malfunctions, hardware failures, network issues, etc. Most of our technicians are Microsoft Certified and have been in the game for over 10+ years, a vital aspect to consider when choosing a Computer repair.
Can I get onsite computer repairs at home if I reside in Logan?
Absolutely; Computer Repairs Logan provides onsite support at your home or office. We can address your computer needs right in the comfort of your own home. Our services are open early till late (7 am – 10 pm), especially when computers can break down at all times of day, especially if it is severe and requires urgent help like virus removals where it is a time-sensitive issue.
How do mobile computer repairs work in Logan?
Our Mobile computer repair services in Logan are designed to come to you. A computer technician will come to your office, home, or wherever your computer is to get you up and running quickly. The aim is to reduce the downtime you experience from computer problems. If you are a business, it's always a good idea to let us know as we tend to prioritise them first due to the urgent nature when they experience downtime.
What if I need expert computer repair support in Logan?
Logan has many expert computer repair services, or computer geeks, that provide specialized computer repairs. They are highly trained in addressing complex computer problems, including those that typical users may not be able to handle on their own. However, sorting out which tech support company you want to use to get your computer back up and running can be challenging. The questions you need to ask yourself are whether they have the appropriate technical expertise and what they specialise in (just like a general practitioner, most computer repairers are very generalised, and if you require something like data recovery, wifi issues or Mac issues – you might need to ask them if they are the right mobile computer technician for the job. Computer Repairs Logan is a family-based business and has multiple technicians that are well-regarded in their field for different types of computer repairs and upgrades. We are also known as Zoo Computer Repairs, have been featured on Channel 9 News which you can watch here and have more 5-star reviews than any sole trader-based business according to word of mouth, which can be viewed here.
How do I find reliable computer repair services near me in Logan?
Online search engines can list reputable 'Computer Repairs near me' in Logan. Reviews and testimonials on their websites or social media platforms can provide insight into their service quality and reliability. That is why we strive so hard to ensure that we build up our online reputation, as there is a massive trust issue when it comes to trusting repair technicians with your sensitive data. We host all of our reviews on an external website located at Word of Mouth here, and you generally should not trust any reviews on the business's website itself as they can easily be changed to better suit their business needs but look at external review sites. Let's face it – all companies will have some negative reviews, and it's essential to consider this when choosing one.
Can IT support help resolve my PC-related issues in Logan?
Yes, we provide IT support services and Managed IT support services in Logan, so your business or any other important task doesn't suffer. Our service covers everything from home computer repairs, virus removal, and data recovery to many additional software and hardware-related computer support and laptop repairs. You can get a quote on this website, and we will get back to you the same day. We also offer leading computer and maintenance services for companies that rely on their computers to run their business. Book an appointment with us today so that we can provide the best computer repairs for you.
I have a significant computer issue that I can't fix. Who should I call?
If you live in Logan and have a significant computer issue you cannot fix, consider contacting PC Repair Logan for your problems, regardless of whether you have a Mac or a PC. We have the skills and knowledge to tackle even the most challenging computer issues.
Do computer repairs in Logan only fix desktop computers?
No, Computer Repairs Logan can fix many devices. This includes desktop computers, laptops (all Brands and makes), servers, and a dedicated Apple Mac technician.
Can a mobile PC mechanic come to my office in Logan?
Definitely! We can send a PC Mechanic to your office. This convenience means you can fix your computer without having to unplug it and take it to a repair shop, or we can offer a remote-based service to fix your issues without stepping into your office.
Can computer nerds help me set up my new computer at home in Logan?
Yes, there are many expert technicians, or "computer nerds", in Logan who can help you set up your new home computer. They can install the necessary software, set up your internet connection, and ensure your new computer is ready